Currently Siboasi badminton shuttlecock feeding machines are more and more popular in Market, some people do not know where to buy it to get the best price .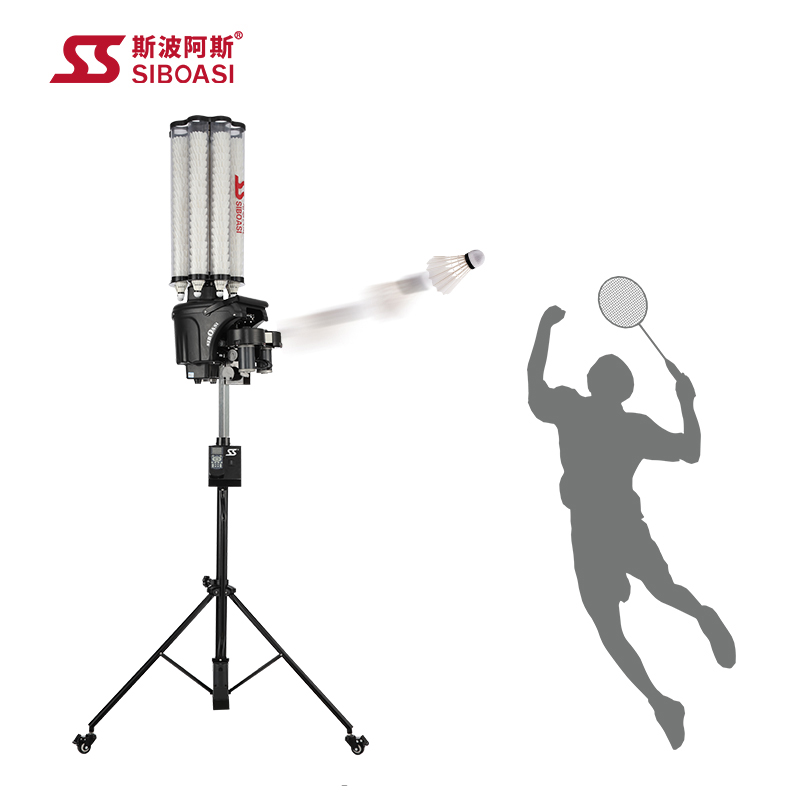 We sell high price on our online shops , as need to add the service fee etc., if clients are interested in buying from siboasi in better price , could visit official website: siboasi.com for contacting directly the sales to get the best price .People maybe feel safer to buy from online shops, actually same safe to buy directly  from siboasi ,if worried about, could have video call with siboasi sales to see the siboasi factory and machine in production ,to talk face to face . Buying directly from Siboasi factory, could find people for the order or for the machines if need at any time  , nothing to worry about if meet any problems of the machine.
Will introduce the newest and toppest badminton machine model below for your ref., then you would know it is the one you are looking for.
Highlights of B2100A shuttlecock badminton shooting machine :
1. It is with Both Mobile APP and Smart remote control for this model ;
2. Square ball function ( shoot ball to four points : net two balls, backcourt two balls) ;
3. Net ball /Middle court ball/backcourt ball function;
4. Remote control power off memory;
5. Lifting system could be adjusted by remote control ;
Video of B2100A model :

 More Features :
1. App control and full function LCD remote control(speed,frequency,trajectory etc).
2. Intelligent programming to set the whole court of 21 shots points.
3. Li-ion battery of 3-4 hours working time.
4. Automatic lifting column controlled by remote ,can stop at any height.
5. Intelligent automatic power system(100V-240V) to protect the machine.
6. Automatic vertical elevation adjustable,the serving height can be up to 8 meters
7. Remote control different vertical elevation of two line function(wide,middle,narrow)
8. Random function,six kinds of cross-line shuttles,Pause function, convenient to operate
9. The key components: shooting wheels and the main motor with high quality materials are durable,motor service life can be up to 10 years.
10. Light and handy, portable design.
11. Foldable Tripod wheels with brake, easy to move around in the court;
12. Capacity: 180-200 shuttles;
13. Accessories include the remote control, charging cable and power cable.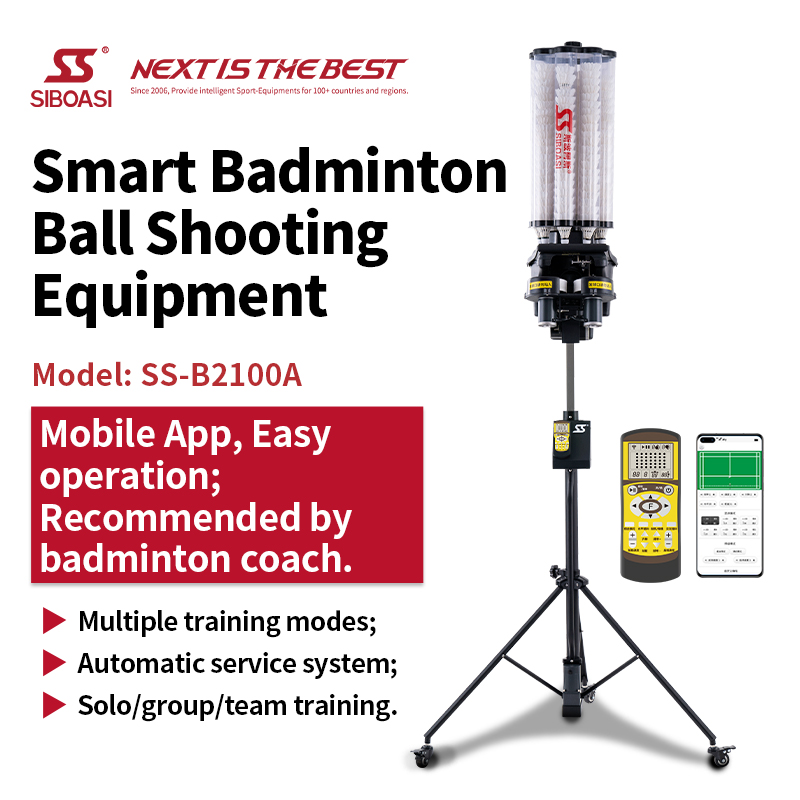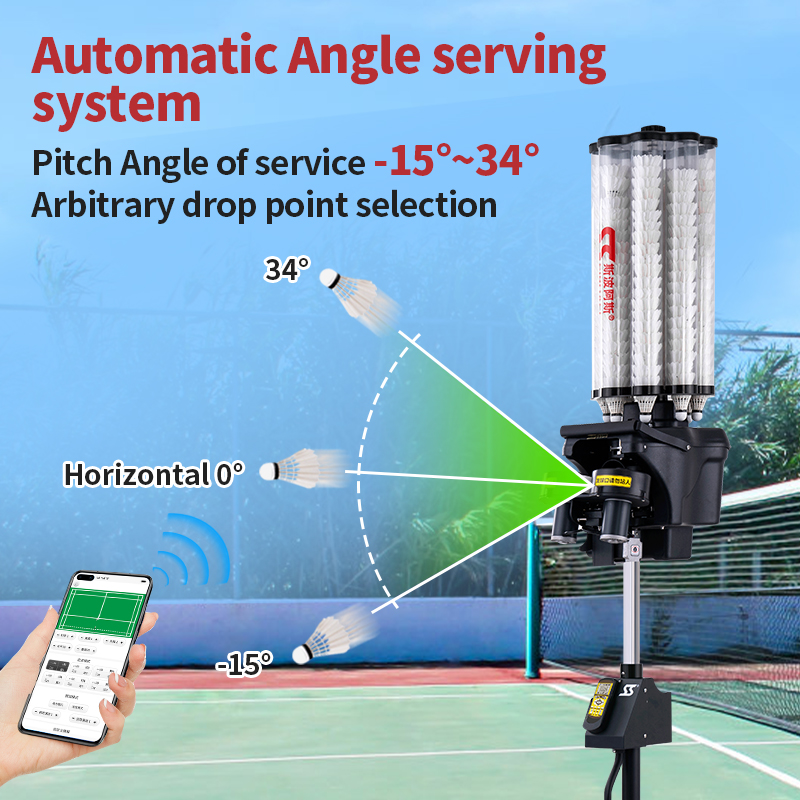 SIBOASI employs the European industry veterans to design and build the professional R&D teams and production test workshops. It mainly develops and produces football 4.0 high-tech projects,smart soccer ball machines,smart basketball machines,smart volleyball machines,smart tennis ball machines,smart badminton training machines,smart table tennis machines,smart squash ball machines,smart racquetball machines and other training equipment and supporting sports equipment, has obtained more than 240 national patents and a number of authoritative certifications such as BV/SGS/CE. SIBOASI first proposed the concept of intelligent sports equipment system, and set up three major chinese brands of sports equipment (SIBOASI, DKSPORTBOT, and TINGA), created four major segments of smart sports equipment. And it's the inventor of the sports equipment system. SIBOASI products filled a number of technological gaps in the world's ball field, and is the world's leading brand in ball training equipment.
Review from Siboasi clients:
SIBOASI direct contact :
---
Post time: Aug-02-2022