On July 4th, Yang Hai, Deputy Director of the Sports Bureau of Guiyang City, Guizhou Province, led a delegation to visit Siboasi ball training machines company . The members of the delegation included Hu Lianbo, a staff member of the Industry Division of the Guiyang Sports Bureau, Wang Jie, deputy director of the Cultural, Sports, Radio, Film and Tourism Bureau of Wudang District, Guiyang, Pan Yijun, the head of the Sports Center of Wudang District, Guiyang, and Cai Tingyuan, a member of the Party Group of the Guanshan Lake District Cultural, Sports, Radio, Film and Tourism Bureau , Zhang Yan, head of the Sports Federation of Guanshanhu District Culture, Sports, Radio, Film and Tourism Bureau, and Li Hanling, deputy general manager of Guizhou Haoyijia Agriculture Co., Ltd.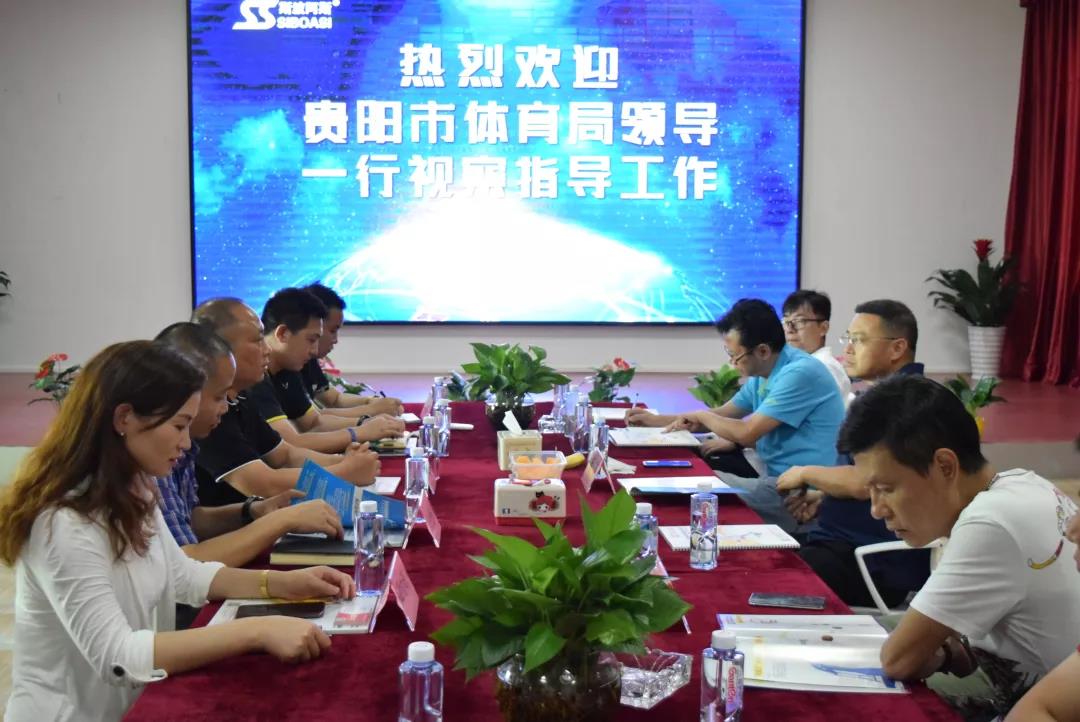 A group of the delegation visited the three major bases (research base, production base, and business base) of Siboasi and one of the four major business segments of Siboasi , accompanied by the company's senior management including Chairman Wan Houquan and General Manager Yang Guoqiang. ——Doha Paradise, a national fitness and smart sports complex, Deputy Director Yang fully affirmed Siboaz's achievements in the field of smart sports.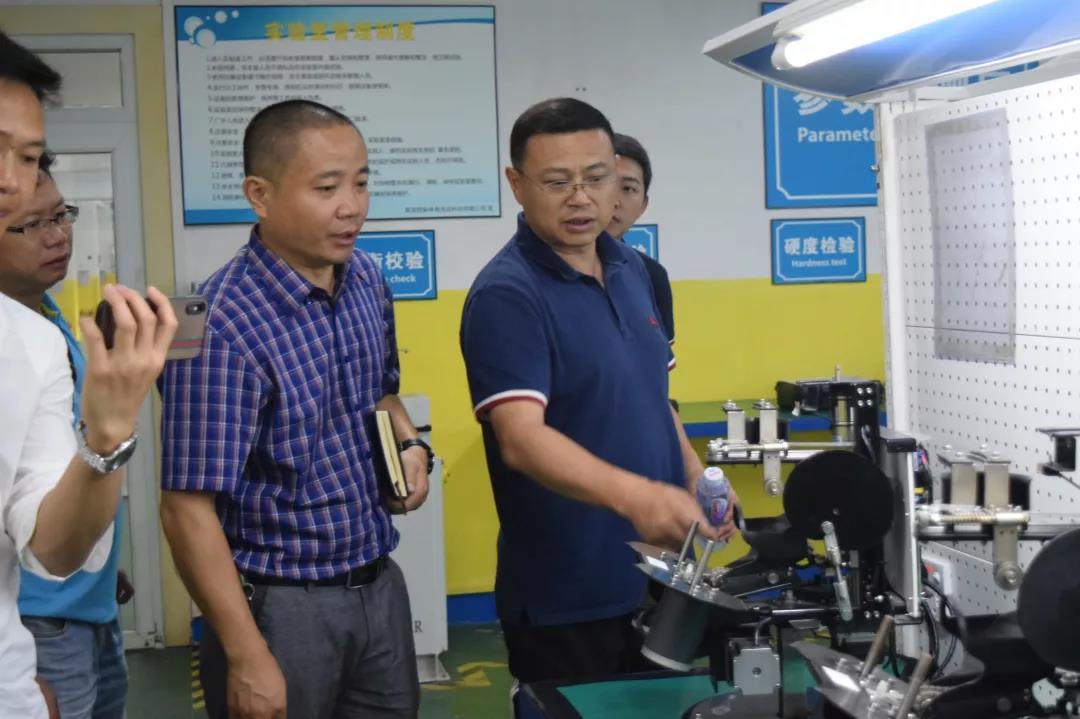 Tennis badminton racket stringing machine from siboasi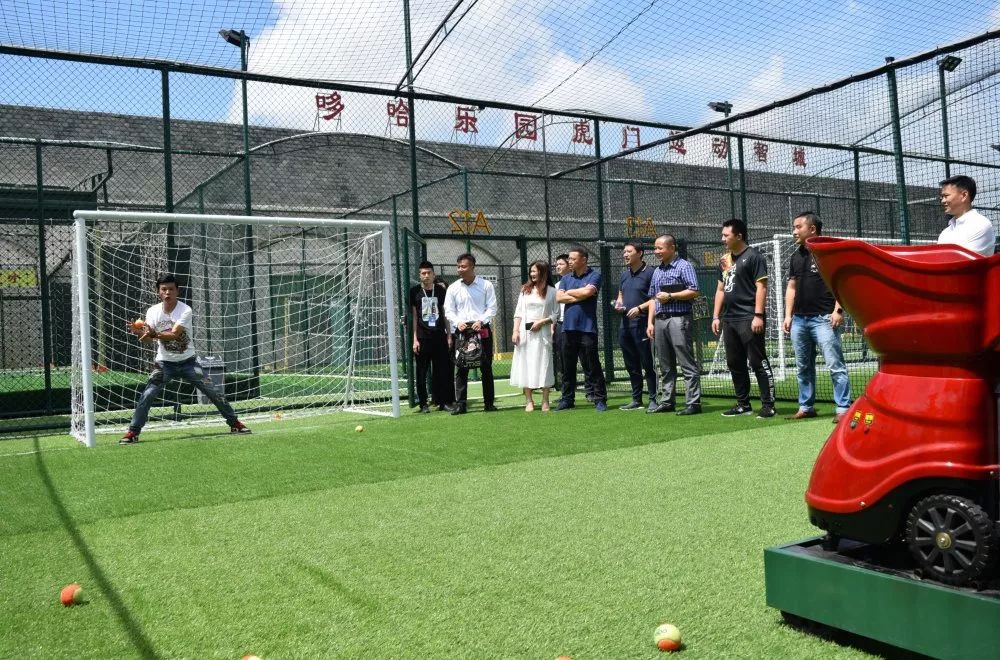 Siboasi tennis feeding machine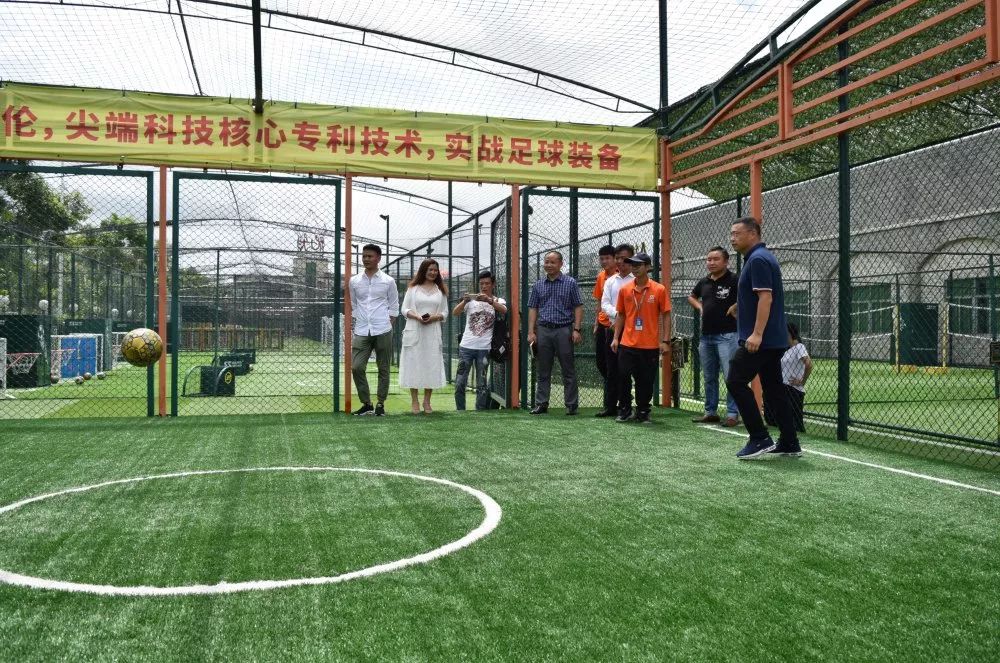 siboasi football training device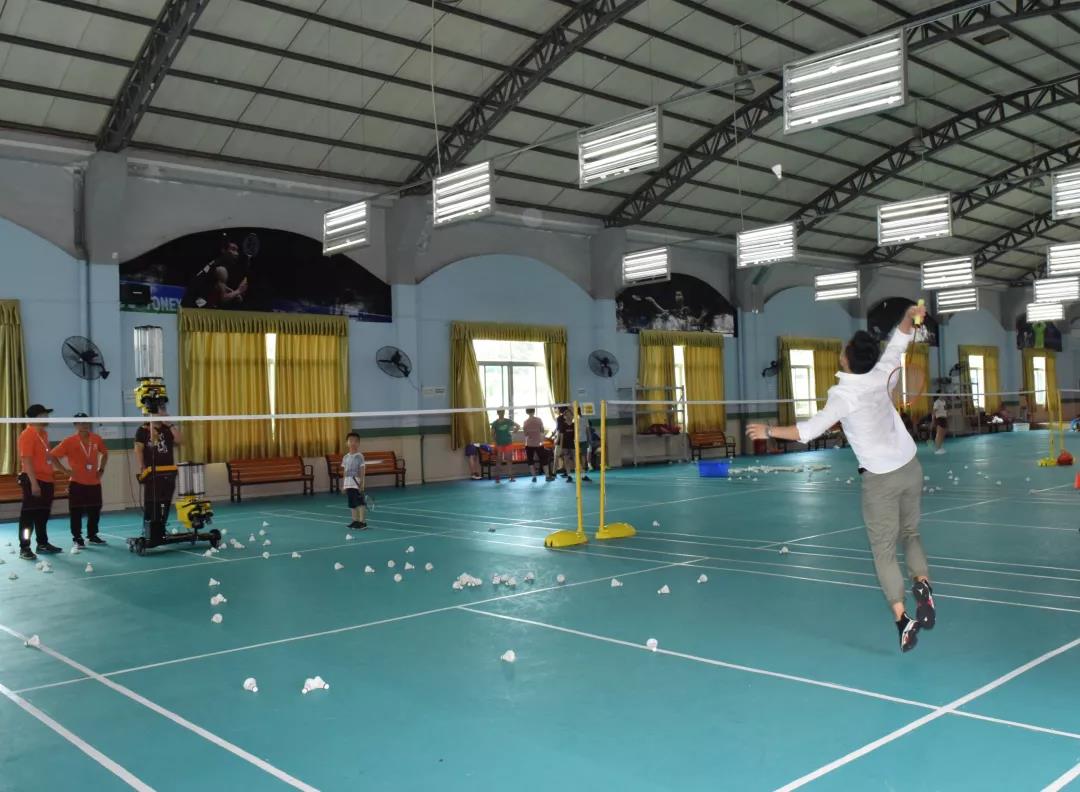 s8025 badminton feeding machine from Siboasi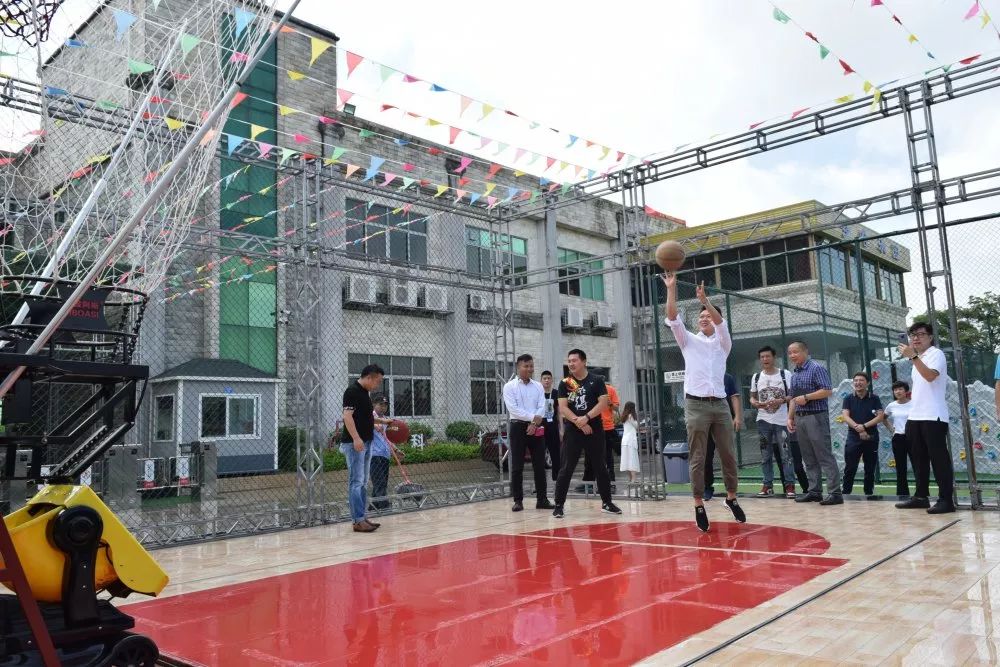 siboasi automatic shooting basketball machine
Through in-depth visits and communication, the understanding between the delegation and Siboasi has been enhanced, and a solid foundation has been laid for the steady advancement of in-depth cooperation between the government and enterprises
Dongguan Siboasi Sports Goods Technology Co., Ltd. is the world's first enterprise to build smart sports equipment. It has an independent brand research and development center, and specially hires international experts and industry veterans to provide comprehensive technical guidance.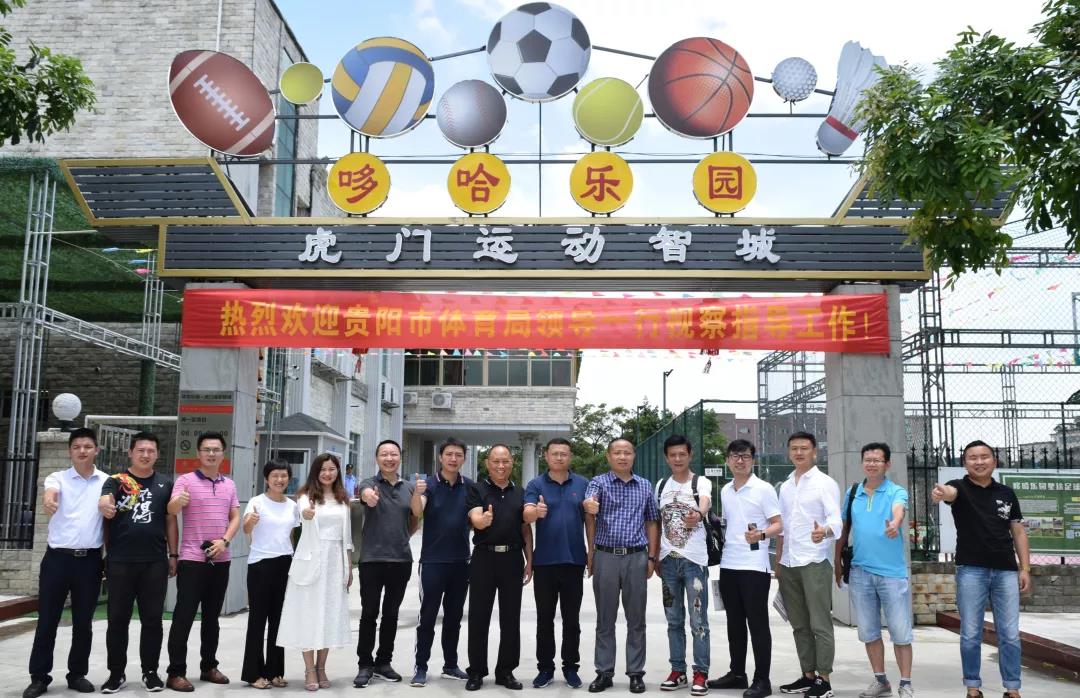 The company has a research and development team composed of more than 30 domestic and foreign experts, and is the first to launch four major sections in the field of smart sports (ie smart sports equipment, national fitness and smart sports complex, campus smart sports solutions, and Dile APP sports community) , And obtained more than 110 national patent technologies and many authoritative certifications such as BV/SGS/CE. Some products fill the gap in the field of intelligent sports equipment in the world.
As the world's first smart sports ball machines equipment brand with independent patented technology and intellectual property rights and a practitioner of Global Sports Culture Marketing 3.0, Siboasi has continuously served the China International Sporting Goods Expo, the Smail Global Sports Industry Conference, and Western China Hundreds of official large-scale events such as the Sports Industry Conference, Wuhan International Sporting Goods Expo, the National Paralympic Games, and the Nanjing Asian Youth Conference have made positive contributions to the development of global sports.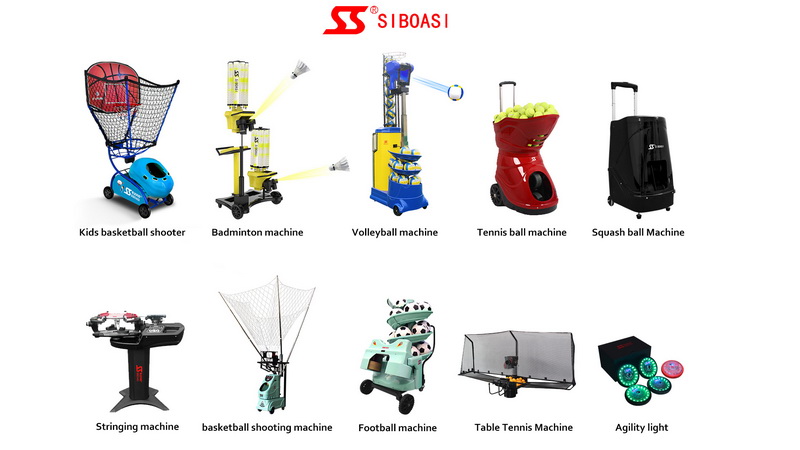 For buying or business for siboasi sports ball machines:
---
Post time: Oct-12-2021